Perfecting Broadband Experience
Alethea works with diverse industries to accelerate the development, validation and deployment of broadband technologies worldwide
WiCheck 6 & WiCheck 6 ATF – Solution To All Your Wi-Fi 6 Test Challenges!
Adopting Wi-Fi 6 is inevitable as users are consuming, processing and sending humongous amounts of data. In an ever expanding digital world, where data is oxygen, there is little tolerance even for the tiniest Wi-Fi hiccup.
If you do not want to be caught napping at your all important Wi-Fi 6 rollout, WiCheck 6 is your best friend!
Is it easy to manage 30 real devices to test your Wi-Fi 6 solution?  The configuration, coordination, maintenance, execution, data collection and report generation across 10s of clients, are all daily or even hourly challenges. WiCheck 6 ATF takes care of all these in a simple to deploy and use form. Now, you are free to focus more on running tests and perfecting your Wi-Fi 6 product
Products That Help Deliver An Uninterrupted WiFi User Experience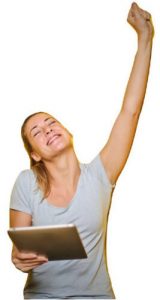 Accelerate Development Of Your Networks and Devices with Alethea Services